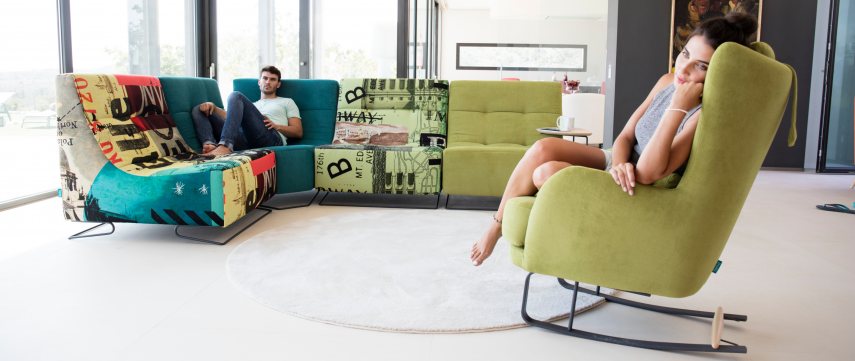 Fama Luci Pop
Our Fama Luci Pop modular sofa features a sculptured seat giving outstanding comfort with a modern look.
Your first thoughts might question its comfort, but we can reassure you, its immensely comfortable due to its ergonomically designed shape. Forget the use of cushions to get yourself comfy, with the Luci Pop you don't need them. The shape of each modular seat gives your back the right support to relax and enjoy lounging on this modular sofa design.
Modular sofas like the Luci Pop and Arianne Love are great if your renting or move house quite abit, allowing you the flexibility to change your sofa formation to your new room size or shape.
Comes with three feet height options; low 3cm legs, 12cm wooden feet and 12cm metal sprung feet. The sprung metal feet does offer extra subtle suspension to your seat which we find works very well.
---
---
---
---
---