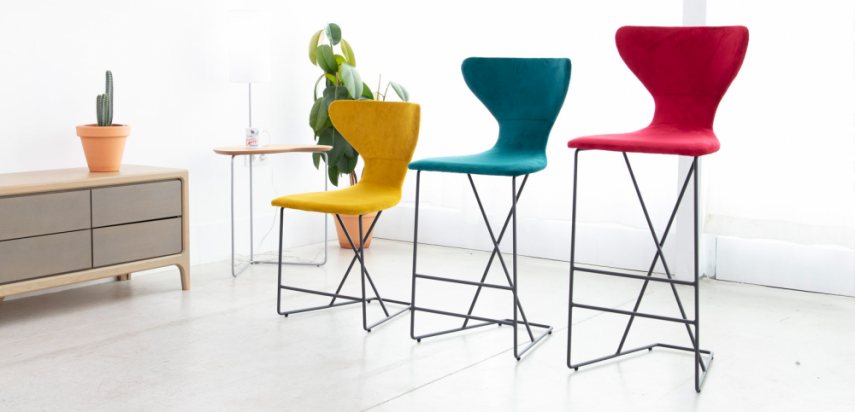 Fama Denzel
Welcome to the Fama Denzel collection of matching dining chairs & fixed leg barstools.
The Denzel collection shares the same seat design with Helga, Marlon & Burt collections but each with a different leg style. The seat features a firm generous seat with shallow padding, the sculptured back offers good supportive back support with its high back and curved wings.
This Fama Denzel collection features a metal cantilever base design with cross support, that is available as a dining chair and high & low barstools. Low barstools will fit at a worktop heigh and the high barstools will fit at a counter/bar.
Each modern dining chair & barstool is available in all of Fama's fabrics & leather collections. If you want to brighten up your kitchen have a look at the leg colours to create a real statement in the room.
Fama Denzel dining chair & barstool collection
Click on the models below to view & buy online
---
Fama Denzel dining chair
The Fama Denzel chair is a modern supportive dining chair available in a huge collection of fabrics & leathers
Fama Denzel low barstool
The Fama Denzel low barstool is a modern supportive barstool available in a huge collection of fabrics & leathers
---
Fama Denzel high barstool
The Fama Denzel high barstool is a modern supportive barstool available in a huge collection of fabrics & leathers