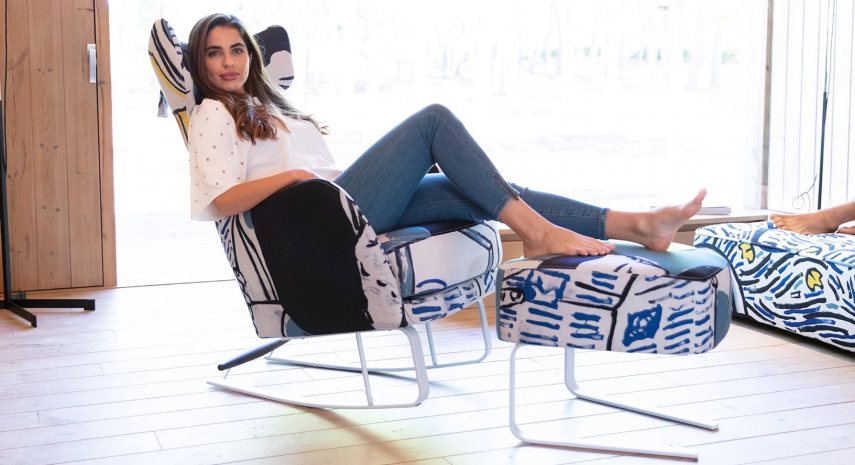 Fama Kangou
Our Fama Kangou armchair collection features a modern twist on the traditional winged armchair, with its iconic wings and slim arms. Making the armchair a generous seat but without taking up too much space in a room. This all helps to make the armchair a really comfy place to relax and unwind to read a book or listen to music.
The Kangou armchair is available with a substantial star shaped swivel base, making it a really social armchair to have in a room. Also available is a beautiful modern rocker base that has a clever moving black at the back, that stops the chair from rocking when required. Each version has a matching footstool option, just perfect when you want to stretch out and relax.
Both are available in a huge range of leathers and fabrics, you even have colour options for the base to help match in or contrast with your room.