Fama Lenny Relax XL armchair
Our iconic Fama Lenny armchair has just evolved, now also available as a swivel power recliner
Product Features:
Dimensions: L:115cm W:80cm H:106cm

Fama Lenny schematic
Ready for delivery in approx. 10 weeks
DEPOSIT PAYMENT OPTIONS AVAILABLE AT CHECKOUT
Need help call Rob & Zeta 01492 545013
30% Off FAMA Lounge Tables
How about a Fama lounge table to go with your Fama sofa or armchair. If ordered together, save 30% off the Fama lounge tables. View Fama Lounge Tables here
Expires 31st December 2023
Product Description
The Iconic Fama Lenny chair has evolved, now available as a swiveling power recliner, this version is 10% larger than the original Lenny chair
Anthracite leg
Dimensions 80 x 115-153 x 106cm high
Medium seat softness
Swivel 320 degrees, power recliner with control options
Button control or Sensae control option
Seat height 47cm
Seat depth 56cm
Maximum weight capacity 158kg or 24 stone
Free 5 year protection option
5 Years peace of mind - For orders placed online, we offer our sofas & armchairs with complimentary 5 year Staingard stains & accidental damage care plan when selected and ordered online. To find out more about our FREE 5 year stain & accidental damage cover click here (please note this needs to be selected when ordering online)
Swatches
Fama Guarantee
Sensae control option
NEW SYSTEM THAT ACTIVATES THE MOTOR WITHOUT HAVING TO PRESS ANY BUTTON
It is a new system that activates the motor without having to press any buttons. Simply by bringing your hand close to one of the arms of the chair, the motor starts. We use a simple system: approaching the right hand on the outside of the arm, the relax begins to open, separating the hand, the relax stops in that position. To close the relaxation we bring the left hand closer to the outside of the left arm.
More than one will have thought, what happens if someone approaches or supports a child? Calm down, everything is under control. We have designed two different control modes: one or two hands, to prevent these situations from occurring.
All these movements can also be activated from a new mobile App created entirely by us. Among its functionalities, it will allow us to open the relax, close it, everything easily from our mobile phone... and much more!
One of the most important reasons why we have developed this App is to solve the problems of thousands of parents who relax at home and suffer from the danger that it can cause to their young children. With the new App we can easily block relaxation, avoiding misfortunes. That we go to work and they stay at home? We block relaxation in the blink of an eye.
And, last but not least, the control module itself has a connection to Alexa to be able to perform basic functions.
Nationwide Delivery
Ordering furniture online can be worrying, this is why we pride ourselves in making our delivery service easy to understand

Where possible we offer 2 x options for delivery
Delivery & Assembly & Packaging disposal Service - these are delivered & assembled by our experienced nationwide 2 person teams, that will lift the furniture into a room of your choice and assemble the furniture for you. We also remove all the packaging, just leaving you to be able to enjoy your new furniture. For more information about our delivery service, please click here
Pallet Service Kerbside - this is where your goods are delivered on a pallet to the kerbside, you will need to unwrap and lift the furniture off the pallet and move into your home, you will also need to dispose of the pallet and packaging.
If you are wanting to dispose of your armchair or sofa, why not offer them to the British Heart Foundation, as they can collect your items from you. Follow this link to find out more and book your collection click here
Why choose us
Family business - Julia Jones is run by brother & sister team Rob & Zeta who's mother Julia Jones started the business over 53 years ago in 1970. Rob & Zeta oversea every part of the business ensuring the highest level of care & service. Why not visit our showroom here in beautiful North Wales just outside the town of Conwy on the edge of Snowdonia. Or visit our showroom right now with our virtual tour click here to walk round our showroom right now.
Eye for design - When selecting furniture for our collection, Rob pulls on his knowledge from being an interior/spatial designer for over 25 years along with developing properties
Great practical design - Each product Rob selects for our collection, is selected for its quality, comfort, design & fair price.
Multiple options - Why have the same as everyone else and make do with a piece of furniture that does not quite fit the room. We specialize in offering as many options as possible in all our modular sofas & dining tables.
Attention to detail - Offering a great product is only part of it, Rob works closely with our selected suppliers with regular factory visits and meetings to make sure we get great service from them, that way we can offer our clients the best service. Service - We pride ourselves on offering traditional superior personal customer service from the moment you contact us. A large part of our business is from existing clients and referrals from our happy clients.
Price Promise - We pride ourselves on offering the best price for our products along with our outstanding service, but if you do find a better price please give us the opportunity to beat it.
Free 5 year Staingard warranty that covers stains & accidental damage cover for 5 years, only available when selected during the order process online.
Reviews - Don't just take our word for it, have a look at what our google reviews say about us click here to go to google reviews
More from this collection...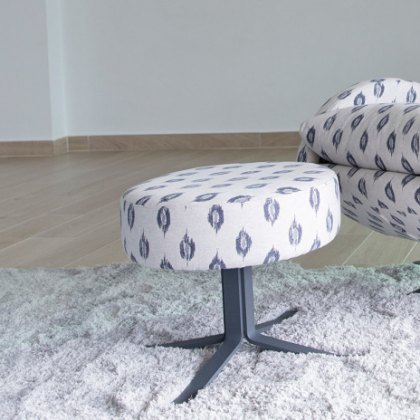 You may also need...