Fama Sofa beds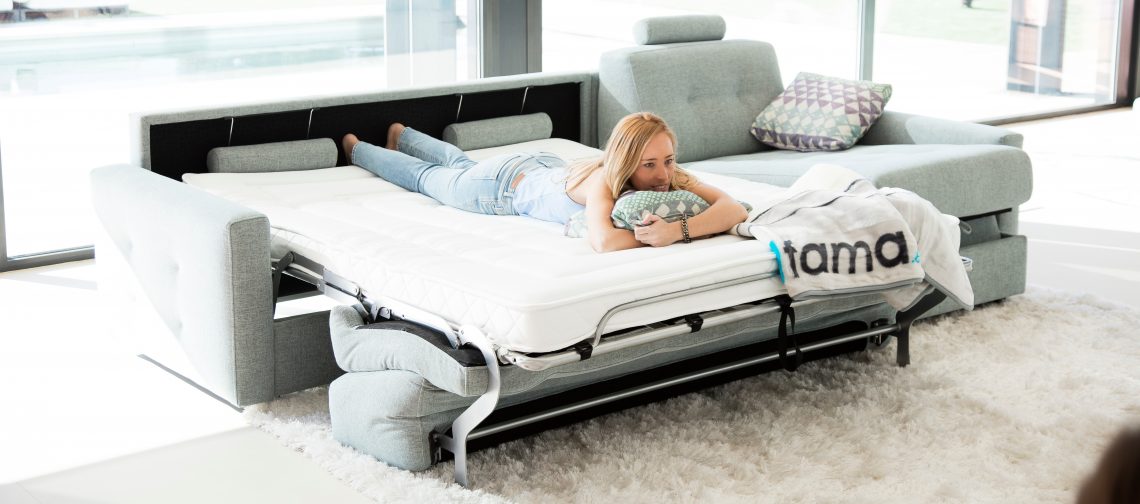 ---
Fama sofa beds have to be the most easy to use and comfortable out of all the sofa beds we have seen. Each of the Fama sofa bed models are extremely easy to convert from a sofa or chair to a bed and even the Indy sofabed can be controlled by a smartphone!!!
With many sofa beds on the market today they are neither a comfortable sofa or a bed. This is where Fama is different as each model sits well as a sofa or a chair and when converted into a bed, its a bed that you would want to sleep on every night.
With homes getting smaller, it makes perfect sense to have multi-purpose furniture in them and also why have a spare bedroom that might only be used a couple of times a year, this room could make a cinema room or kids TV room with a Fama sofabed.
Each of the Fama sofa bed models are heavy to move due to the strong steel framework each of them have. With this in mind Fama has made each sofabed so they can be broken down into smaller sections to ease delivery into the home.
Here at Julia Jones based in Conwy, North Wales we have these Fama sofa beds on display for you to try out and see for yourself how comfortable they are and how easy it is to transform them from sofa to bed.
We offer 0% finance available and long term credit options along with nationwide delivery, so whether you are in London or on the foothills of Snowdon you will be able to enjoy your new Fama sofa bed.
You will never be stuck for a colour as we have over 550 options for you to choose from online or instore. Don't just take our word for it, come and try out Fama sofa beds instore soon. Our collection of Fama fabric samples can be viewed here.
---
---