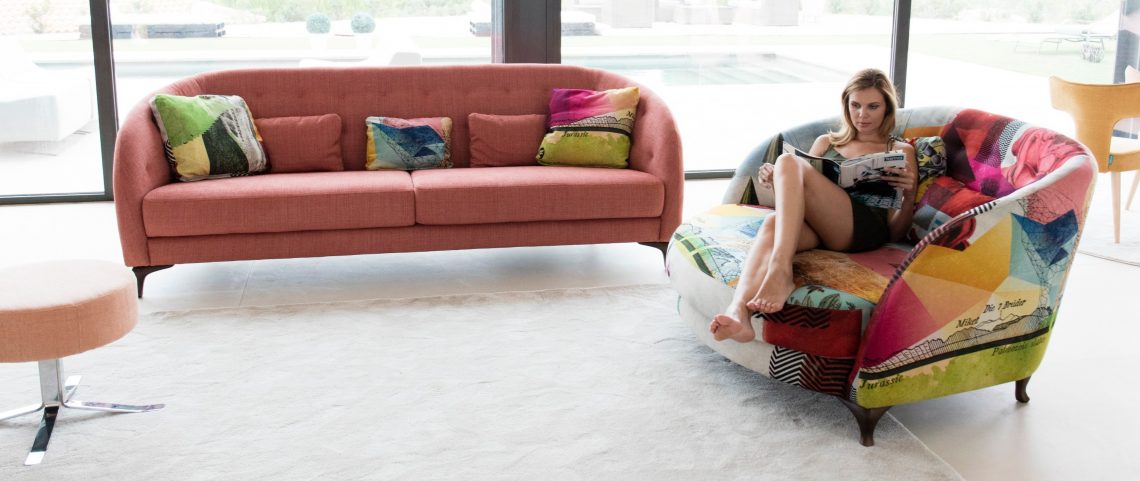 When deciding on your next sofa, ask yourself these questions:
How many do you need it to sit?
How do you sit – upright, casual, slouch, curled up, together, cuddle, reclined, do you need head support?
What look are you after – fabric, leather, modern or traditional?
What access will you need to get your sofa into the room. Small modular pieces are ideal for easier access. The width of the door or staircase will determine if you need a low back or if you can get a high back sofa through the door.
Think of the sofa's arms. Small arms make sofa's look compact, wide arms makes the sofa look larger so ideal for filling a bigger space.
If you like lying out on a sofa or snuggling in a corner, then a corner sofa is for you. If not, then it's not for you.
Don't be put off with light fabric or leather. At Julia Jones we offer a 5-year care plan on both types which will take the worry out of spills or rips (leather only).
If you like sitting in an armchair, is a sofa right for you?
In summary, have what works for you and how you sit that the room dictates, then choose the sofa that suits you best.
Shop By Collection
---
Sofas
Each or our lovely sofas have been selected for their high quality and design but most importantly for their comfort. We are all different shapes and sizes and we all sit in different ways on our sofas, so wether you sit uphight with your feet on the ground or slouch out across your sofa, we have a design that will suit you. So when looking for a new sofa think about how you sit.